Videos
Videos
Webinars
What is the cost to your business not hiring the right people team members on your team?
What is the cost to your business not hiring the right people team members on your team?
Hot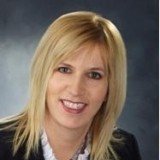 Webinars
Bio
Claire Drage is a Mortgage Broker and Owner of The Lion's Share Group; a company created to share her methodology and experience with other mortgage brokers in her industry.
Claire has over 14 years of experience in the finance industry from both perspectives – as a Broker and a Lender. Claire is a very successful Mortgage Broker in Ontario, not only ranked in the top 1% nationally but with her own team of Mortgage Agents as well.

Two thirds of Claire's clients are Real Estate Investors and this has become a clear niche area and she is an expert in her field. So much so that she teaches other mortgage agents across Canada on how to work with, finance and grow investor portfolios with the right financing and investment strategic plan. She is a frequent speaker at her own industry events as well as those for real estate investors – for financing both international and national real estate acquisitions. She was a finalist in the Real Estate Wealth Top Investor Broker of the Year for 2013, and was extremely proud to see two of her clients win the award for Rookie Investor of the Year and Investor of the Year.

Her vast experience in financing investment properties as well as her focus on sharing and educating both new investors and even other mortgage brokers, truly sets her apart. "Providing the right options, advice and education and telling investors "what they need to hear not what they want to hear" so they make smart and profitable property acquisitions is my primary goal and focus" As a result of this philosophy she is sought after as a mortgage broker of choice on any power team.

Claire has a very entrepreneurial spirit and a sense for adventure and new experiences. She was born in England but this spirit led her to live in Tenerife, Canary Islands for twelve years before moving to Canada in 1998 and becoming a successful Mortgage Broker in Calgary and Ontario. While in Tenerife she owned a large real estate and property management company.
Why should you consider adding a Mortgage Broker to your Power Team of trusted advisers to assist you with your Real Estate Investment Growth Plans and Financing?   How and what should they do for you?  Who should you select and how do you pick the right one for you?

Having access to cash (yours and someone elses!) and affordable financing is key to the successful growth and prosperity of your real estate investment
portfolio.  Not only does the right financing provide you with the income and return on your capital that you deserve and expect but it can provide you the chance to take advantage of an investment opportunity that comes your way at any time.  Knowing with certainty that you have financing available in your back pocket puts you in a much stronger negotiating position, sets you apart from other investor entrepreneurs, and also provides the confidence to make further property acquisitions or joint venture partnerships when you want to.  Getting the right financing, and an endless supply of it if you need it, is key but having the right financing expert on your Power Team is extremely important.   In fact, selecting the wrong one now can create limitations to your financing options in the future.
User reviews
There are no user reviews for this listing.