Fraser Valley is expected to continue being a buyers' market next year as more millennial first-time buyers commence their home purchase, according to the latest outlook from RE/MAX.
RE/MAX said Fraser Valley's population growth will continue to have the most significant impact on the housing market.
"The Fraser Valley housing market is currently witnessing a buyers' market due to the substantially higher inventory compared to the previous year and more buyers qualifying for the stress test as they become more adjusted to it," RE/MAX said.
Due to the projected demand, average residential prices could increase by as much as 2% next year to $710,432.
"This is due to more Vancouverites moving to the region as they are being priced out of the market.The relative affordability of the area compared to Vancouver keeps it a hot real estate market," it said.
One neighbourhood to watch out for is Surrey City Centre.The developments in downtown Surrey, particularly high-rise condos, will attract not just homebuyers but also businesses to the area.
The infographic below shows the other highlights of RE/MAX outlook for Fraser Valley: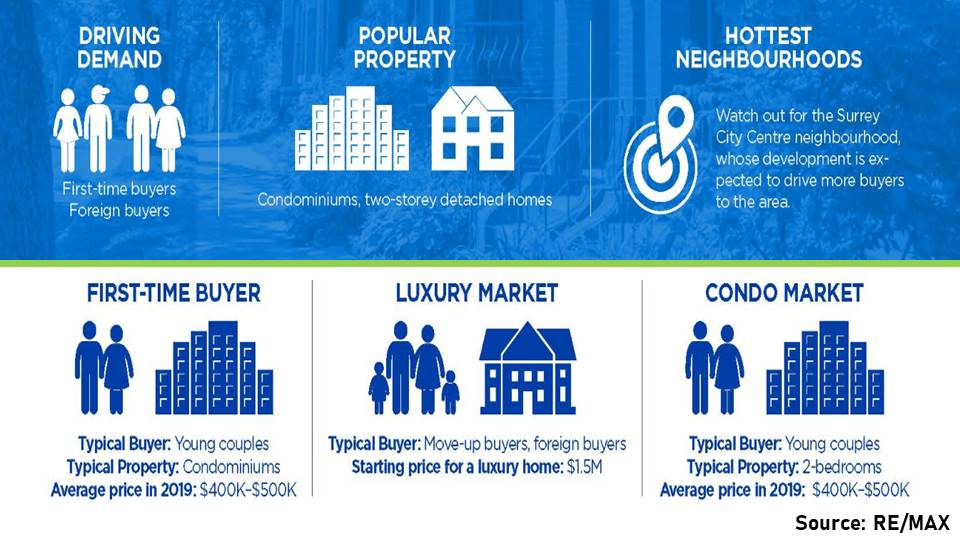 Are you looking to invest in property?If you like,